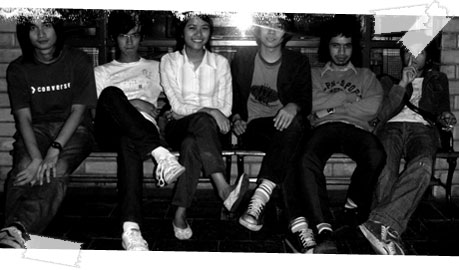 Banda de Indie Pop y Twee Pop proveniente de Indonesia, Son sin duda los mayores referentes del Indie Pop en la actualidad, debido a su sonido demas melodico, sacaron su EP "The Living Model" del cual fue el adelanto para su debut para cuando ficharon ya con el sello peruano Plastilina Records que produce y edita a bandas Indie Pop de diversos paises. Con su disco debut "ABC On TV" fusionan melodicos acordes con una voz dulce y celestial, del cual el organo y la viola ayudan a que las canciones tomen vuelo lleguen mas alla que las clasicas bandas de indie pop como The Fairways. Un disco para relajarse con canciones como "Seems Like Yesterday", "Love in the Morning" y el meloso primer single "Apple (Suicide On Your Stereo Set)".
http://www.plastilinarecords.com/
http://www.myspace.com/annemarietheband2
ABC on TV (2007)
1. "Apple (suicide on your stereo set)"
2. "The Living Model"
3. "Love in The Morning"
4. "Bubblegum I See"
5. "Won't Be Nice"
6. "Wonderboy"
7. "ABC on TV"
8. "Lazy Sunny Day"
9. "Seems Like Yesterday"
10. "Strawberry Fields Forever"
Descargar Disco