Un tributo al difunto Mark Linkous (Sparklehorse). Linkous debutó en 1995 con Sparklehorse y un disco sorprendente, Vivadixiesubmarinetransmissionplot, un álbum que llamó la atención de Radiohead, que le llamaron para telonearles en su gira de 1996. Fue entonces, cuando intentó suicidarse combinando una dosis casi letal de antidepresivos y valium. Se recuperó de ello pero las secuelas fueron inevitables. Al estar inconsciente catorce horas, la circulación de sus piernas se cortó y sufrió un ataque al corazón cuando los médicos intentaron recuperar sus maltrechas extremedidades, que tuvieron que pasar por siete operaciones quirúrgicas. No por ello, Mark Linkous abandonó su tarea. Experto tejedor de emociones y hábil autor de electricidades incandescentes, publicó en 1999 Good Morning Spider, y dos años después It's a Wonderful Life. Su última entrega en solitario fue en 2006, Dreamt for Light Years in the Belly of a Mountains.

Linkous también participó en el disco de debut de A Camp, proyecto de Nina Persson, de The Cardigans, en 2001. Produjo el sublime Fear Yourself de Daniel Johnston en 2003, y participó en un proyecto multimedia a medias con David Lynch y Danger Mouse, que lleva por título Dark Night of the Soul. Éste quedó sin publicar por problemas legales de este último con EMI, que hace poco anunció que se habían resuelto y por fin verá la luz como obra póstuma de este genial artista. Aquí también colaboraron el galés Gruff Rhys (Super Furry Animals) y PJ Harvey. Su útlimo disco publicado fue el jugosísimo Sparklehorse + Fennesz, publicado en agosto de 2009 dentro de la serie In The Fishtank del sello Konkurrent.

Al final se salió con la suya. Mark Linkous, uno de los talentos más desconocidos del alt-rock nortemericano se suicidó el sábado 6 de Marzo del 2010, según un comunicado de su familia. Mark Linkous dedicó su vida a Sparklehorse, y al parecer continuaba trabajando en él en su momento. De hecho, estaba ultimando un disco que debería publicar el sello Anti y que parece que ha quedado inconcluso.
www.myspace.com/sparklehorse
Chords I've Known [EP]

1. Heart Of Darkness (Wiggly
2. Almost Lost My Mind
3. Midget in a Junkyard
4. Dead Opera Star
5. The Hatched Song
Descargar: http://www.mediafire.com/?ijjzdmj2i2m





Vivadixiesubmarinetransmissionplot




1. Homecoming Queen
2. Weird Sisters
3. 850 Double Pumper Holley
4. Rainmaker
5. Spirit Ditch
6. Tears on Fresh Fruit
7. Saturday
8. Cow
9. Little Bastard Choo Choo
10. Hammering the Cramps
11. Most Beautiful Widow in Town
12. Heart of Darkness
13. Ballad of a Cold Lost Marble
14. Someday I Will Treat You Good
15. Sad & Beautiful World
16. Gasoline Horseys
Descargar: http://www.mediafire.com/?qmtdjgim2kz






Good Morning Spider




1. Pig
2. Painbirds
3. Saint Mary
4. Good Morning Spider (Linkous/Minor/Mitchalitsianos)
5. Sick of Goodbyes (Mark Linkous and David Lowery)
6. Box of Stars (Part One)
7. Sunshine
8. Chaos of the Galaxy/Happy Man
9. Hey, Joe (Daniel Dale Johnston)
10. Come on In
11. Maria's Little Elbows
12. Cruel Sun
13. All Night Home
14. Ghost of His Smile
15. Hundreds of Sparrows
16. Box of Stars (Part Two)
17. Junebug
Descargar: http://www.mediafire.com/?jkf3wzmtmnm






Distorted Ghost [EP]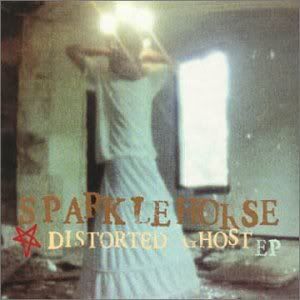 1. Happy Man (Memphis Version)
2. Waiting For Nothing
3. Happy Place
4. My Yoke Is Heavy
5. Gasoline Horseys
6. Happy Pig
Descargar: http://www.mediafire.com/?yl2wtg2v32z






It's A Wonderful Life




1. It's a Wonderful Life
2. Gold Day
3. Piano Fire
4. Sea of Teeth
5. Apple Bed
6. King of Nails
7. Eyepennies
8. Dog Door
9. More Yellow Birds
10. Little Fat Baby
11. Devil's New
12. Comfort Me
13. Babies on the Sun
Descargar: http://www.mediafire.com/?fdqrzh22mql






Gold Day [EP]




1. Gold Day
2. Heloise
3. Devil's New
4. Maxine
Descargar: http://www.mediafire.com/?zmjlbmzmmw2






All Tomorrow Parties (Live Show)




1. It Will Never Stop
2. Go
3. Did You See
4. Hundreds Of Sparrows
5. Caroline
6. Daddy's Gonne
7. Spirit Ditch
8. (Instrumental)
9. (Instrumental)
10. Country Sunshine
11. Oh Child
12. When I Needed You
13. Sad And Beautiful World
14. Ghost In The Sky
Descargar: http://www.mediafire.com/?djmmnwmj42e




Dreamt For Light Years In The Belly Of A Mountain



1. Don't Take My Sunshine Away
2. Getting It Wrong
3. Shade And Honey
4. See The Light
5. Return To Me
6. Some Sweet Day
7. Ghost In The Sky
8. Mountains
9. Morning Hollow
10. It's Not So Hard
11. Knives Of Summertime
12. Dreamt For Light Years In The Belly Of A Mountain (aka Maxine)
Descargar: http://www.mediafire.com/?macdjgjnr5d






B-Sides




1. Apple Bed (Radio France Live)
2. Blind Rabbit Choir
3. Bloddy Hands
4. Homecoming Queen (Live)
5. I Shot A Dog
6. In The Dry
7. More Yellow Birds (KCRW)
8. Morning Hollow
9. Morning Hollow (KCRW)
10. Nice Evening
11. Piano Fire (Remix)
12. Shade And Honey
13. Too Late
14. Wish You Were Here ( Pink Floyd Cover With Radiohead)
15. Intermission
16. London
17. Haint
18. Galveston
19. West Of Rome
20. Go (With Flaming Lips)
21. Ghost In The Sky
Descargar: http://www.mediafire.com/?2fzj1urtxmy






Danger Mouse & Sparklehorse: Dark Night Of The Soul




1. Revenge (feat. Wayne Coyne)
2. Just War (feat. Gruff Rhys)
3. Jaykub (feat. Jason Lytle)
4. Little Girl (feat. Julian Casablancas)
5. Angel's Harp (feat. Black Francis)
6. Pain (feat. Iggy Pop)
7. Star Eyes (I Can Catch It) (feat. James Mercer)
8. Everytime I'm With You (feat. Jason Lytle)
9. Insane Lullaby (feat. James Mercer)
10. Daddy's Gone (feat. Nina Persson)
11. The Man Who Played God (feat. Nina Persson)
12. Grain Augury (feat. Vic Chesnutt)
13. Dark Night Of The Soul (feat. Vic Chesnutt)
Descargar: http://www.mediafire.com/?mnlargkttnt






Sparklehorse + Fennesz: In The Fishtank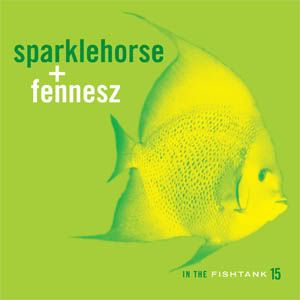 1. Music Box Of Snakes
2 .Goodnight Sweetheart
3. Sahi-Hulud
4. If My Heart
5. Mark's Guitar Piece
6. NC Bongu Buddy
7. Christian's Guitar Piece
Descargar: http://www.mediafire.com/?ugw33zxo53z