Banda Japonesa de Ambient, Post Rock que se caracteriza por sus desgarradoras melodias meditadas con dramaticas guitarras, un sonido muy deprimente y nostalgico que genera una gran gama de emociones y sensaciones, presentan grandes progresiones que en algunas ocasiones es ambientada con arreglos vocales, el sonido viaja en ambientes oscuros a nublados (This Is Not Here" y "Nightblooming") que va despejandose hasta llegar a largas canciones llenas de esplendor tan intenso como las flores en primavera ("Fairytale Landscape y Seabed Curtain") para despues decaer en un triste dia de invierno ("Silence In Everywhere" y "Melting Into Einstein's Brain"). Sin duda la escena post rock japonesa es una de las mas importantes en el genero pues son mas sofisticados y concientes, eso sumado con la espiritualidad de su cultura lleva el genero a otros niveles.
www.myspace.com/euphoriamyspace
Floral Dew (2003)
1. "Noise Moonrise"
2. "Clover"
3. "This is Not Here"
4. "Minty Ocean"
5. "Floral Dew"
6. "Melting Into Einstein's Brain"
Descargar Disco
Silent Roar (2004)
1. "Nightblooming"
2. "Seek"
3. "Billy Moon's Blue"
4. "Reason"
5. "Fantasmartyr"
6. "Silent Roar"
Descargar Disco
Eternal Gift From The Moment (2005)
1. "Moment"
2. "Shining"
3. "Fairytale Landscape"
4. "Spring Cycling"
5. "Star Falling"
6. "Ferriswheel (In A Morning Mist)"
7. "April Sun"
8. "
Seabed Curtain
"
9. "Happiness"
Descargar Disco
Oneday (2006)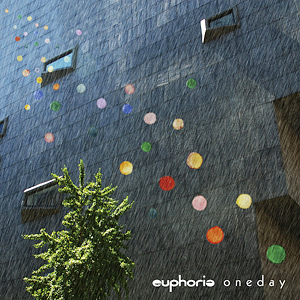 1. "
Oneday
"
2. "Summer"
3. "Fly"
Descargar Disco

White Pattern (2007)
1. "Reverse"
2. "Oneday(album mix)"
3. "Anemo"
4. "Usual Game"
5. "Come And Go"
6. "[Un]Seen Circle"
7. "Doggrace"
8. "Blue"
9. "White Pattern"
Descargar Disco
Silence In Everywhere (2008)


1. "December"
2. "
Butterfly Track
"
3. "Quiet Rain"
4. "Collapse"
5. "Silence in Everywhere"
6. "Daydream (Beyond the Behind)"
Descargar Disco