Mineral es una banda Austin Texas, unos de los pioneros del emo,indie de los 90's y uno de los puntos mas claves de la evolucion del sonido emo a la tercera generacion, una de las caracteristicas mas importantes que los distingue de sus contemporaneos es la melodica voz de Chris Simpson volcalista de la banda, que junto con las guitarras distorsionadas le da un toque de dramatismo al sonido y tambien se nota gran el protagonismo del bajo.
Durante su corta carrera solo sacaron 2 discos. El "Power Of Failing" que es su disco debut demuestran todo el potencial de la banda con melancolicas melodias e intensas guitarras donde se nota la creatividad de experimentar con el sonido emo diseñado por Christie Front Drive y Sunny Day Real Estate, pero donde le darian merito al emo seria el "End Serenading" donde el sonido es mas lento que su predecesor, la calidad de las melodias es impecable y por muchos se dice que este disco es "la piedra angular del emo", ya que trajo a Moneen, Spy Versus Spy, Jimmy Eat Wolrd...
Escuchalos:
http://www.myspace.com/mineralmusic
The Power of Failing (1997)
1. "Five, Eight and Ten"
2. "Gloria"
3. "Slower"
4. "Dolorosa"
5. "80-37"
6. "If I Could"
7. "July"
8. "Silver"
9. "Take The Picture Now"
10. "Parking Lot"
Descargar Disco
EndSerenading (1998)
1. "LoveLetterTypewriter"
2. "Palisade"
3. "Gjs"
4. "Unfinished"
5. "ForIvadell"
6. "WakingToWinter"
7. "ALetter"
8. "SoundsLikeSunday"
9. "&Serenading"
10. "TheLastWordIsRejoice"
Descargar Disco
Mineral EP (1998)
1. "&Serenading"
2. "Love My Way"
3. "February"
4. "M.D."
5. "Rubber Legs"
6. "Sadder Star"
Descargar Disco
Split 7'' with Jimmy Eat World and Sense field (1998)
1. "Crush" - Jimmy Eat World
2. "Crazy (Willie Nelson Cover)" - Mineral
3. "Every Season" - Sense Field
Descargar Disco
Gloria
1-Gloria
2-Parking Lot
Descargar Disco

February EP
1-February
2-M.D.

Descargar Disco


(don't forget to) Breathe [Crank Records's Split]
1-Fireside - Headacher
2-Silver Scooter - Pumpkin Eyes
3-Grander - 88 Cubic Meters
4-Christie Front Drive - Field
5-Hot Water Music - Elektra
6-Vitreus Humor - The Whisper Twins
7-Prozac Mmeory - Mapmaker
8-Knapsack - Less Than
9-Roadside Monument - A Spanish Trail
10-Mineral - Rubber Legs
11-Seven Storey Muntain - No Promise
12-Drive Like Jehu - Bullet Train To Vegas (live at KXLU)
13-Uni-v - Murder is for Everyone
14-Boys Life - Sight Unseen (live at KXLU)
15-Ethel Meserve - Calba's Last
16-Uncrush - Nap
17-Some Bozo - Bonus Track

Descargar Disco



The First Crush Compilation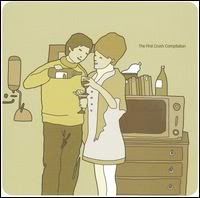 1- Sadder Star

Descargar